This is how the Pre-Decision Application Page will appear: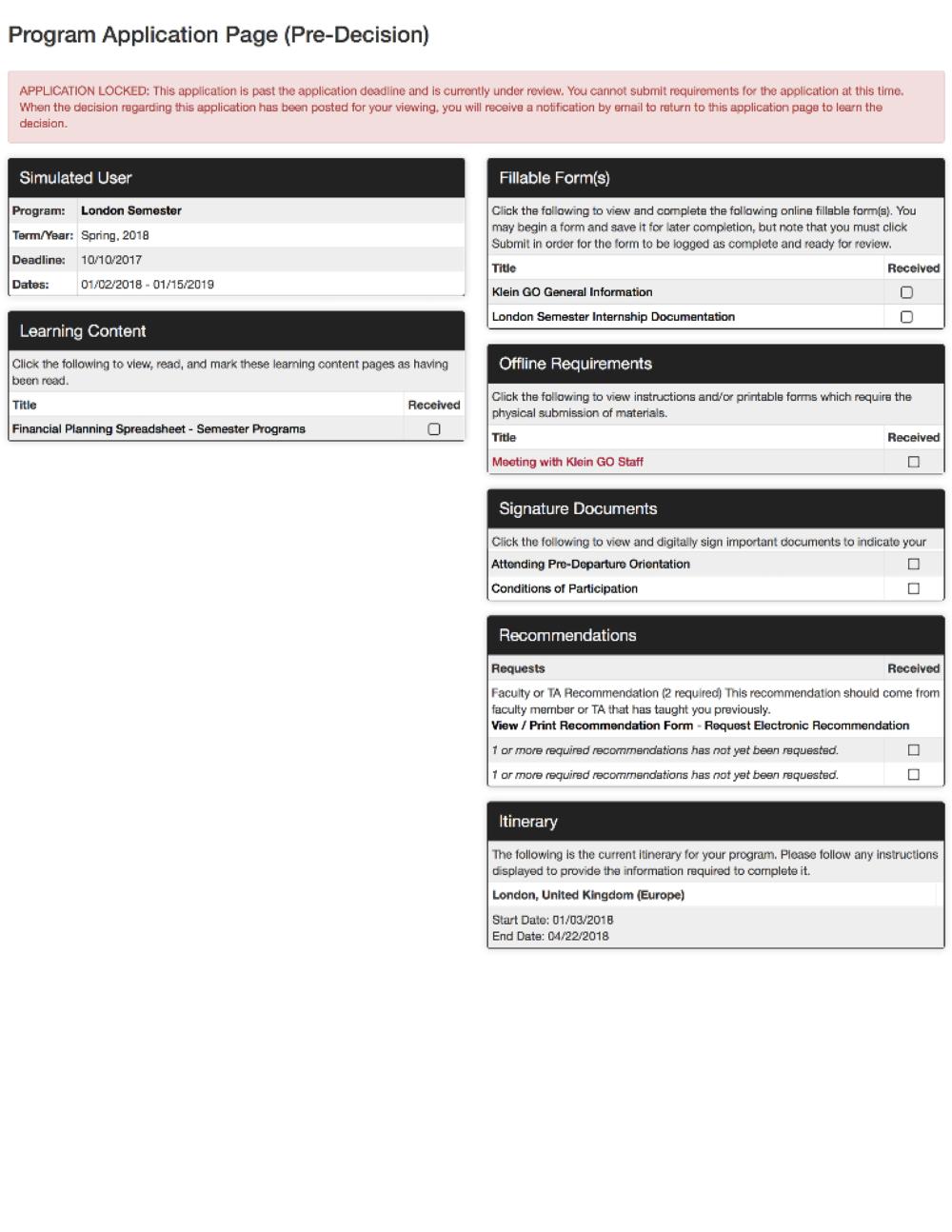 Application Steps:
These are all the steps you will need to complete for the Klein GO application.
1. Preferred Name
John Doe
2. Cell Phone Number
215-204-2354
3. How did you hear about Klein Global Opportunities
Facebook/Freshman Orientation/Study Abroad Week
4. Are you an Fly in 4 student?
Yes/No
5. Is your GPA currently a 3.0 or higher? If not, provide a brief explanation on your academic history.
Yes/No
6. Based on your unofficial transcript, what is your current academic classification?
Senior (90+ credit hours completed)
Junior (60-89 credit hours completed)
Sophomore (30-59 credit hours completed)
Freshman (0-29 credit hours completed)
7. When do you expect to graduate?
Ex: December 2018/May 2019
8. Are you planning on studying away during your last semester at Temple?
Yes/No
9. In the semester immediately following the program, will you be enrolled as a full-time student?
Yes/No
10. Academic History
- Insert PDF of your unofficial transcript by clicking the yellow folder button and selecting the correct file.

11. Klein GO Essay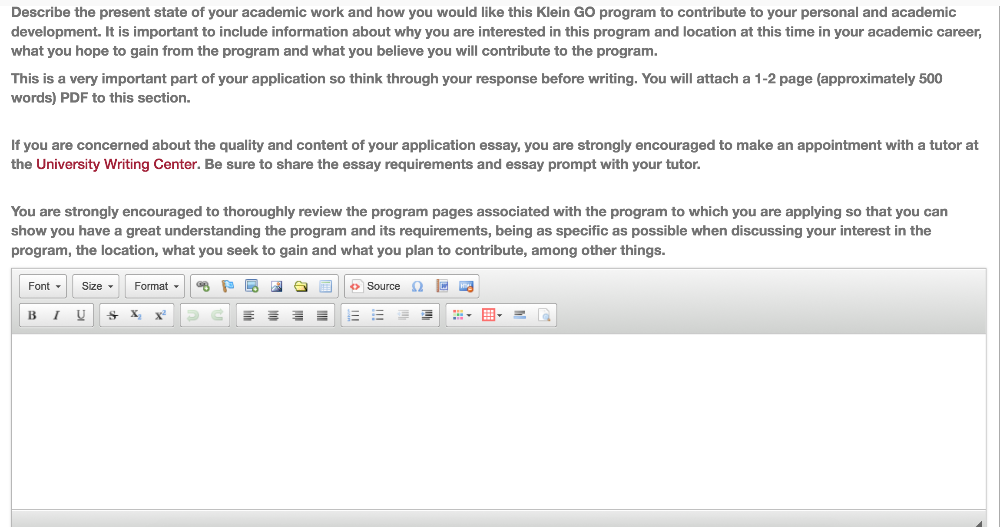 12. Do you have a Passport?
13. I understand I must provide a scanned copy of my passport upon enrolling in an international program.
Yes/No
14. Do you plan on applying for Study Away scholarships?
Yes/No
15. Have you discussed your Study Away plans with Student Financial Services?
Yes/No
16. Are you eligible to you a Merit Scholarship stipend for a Klein GO program?
Yes/No